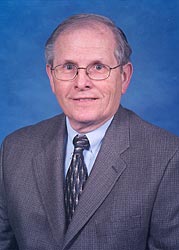 Michael J. Riselli, Esq.
(DC, VA, MA)
Michael J. Riselli represents federal, state and local, and private sector employees in civil service, labor relations, EEO, and other employment related cases. He established the Law Offices of Michael J. Riselli, P.C. in April of 2006. Previously, he was a founding partner of the Washington, DC-based firm of Riselli & Pressler, P.C., with James W. Pressler, Jr., who passed away in January of 2022.
A former Federal attorney himself, Mr. Riselli served as Deputy Assistant General Counsel for the U.S. Treasury Department and Assistant to the Director, General Legal Services Division, IRS Office of Chief Counsel from 1975 to 1981. Prior to his government service, he served as Assistant and then General Counsel of the National Association of Government Employees (NAGE), one of the largest independent labor organizations representing Federal, state and local employees.
From 1981 to 2020, Mr. Riselli served as General Counsel to the Professional Managers Association, a professional association representing GS-13-15 Federal supervisors and managers. Among his publishing credentials, Mr. Riselli has co-authored an EEO law chapter in the publication Federal Civil Service Law and Procedures. (BNA 2d.ed. 1990)
Mr. Riselli has been frequently called upon to lecture on a variety of topics including: Federal labor-management relations, sexual harassment in the workplace, and mediation of Federal employment disputes. He has also served as a civil mediator for the District of Columbia Superior Court and Supreme Court of Virginia.
For Michael Riselli's complete curriculum vitae, click here.